Using healthcare web design to engage consumers
Patient engagement doesn't just take place in the hospital. It also happens on your website.
January 13, 2020
Joshua Pease, Web Designer/Developer
Patient engagement doesn't just take place in the hospital. It also happens on your website.
If you've been wondering how to make your healthcare website engage better with consumers, you may want to start with your design. Here's a look at how you can use healthcare web design to boost your online user engagement for patients and healthcare consumers.
What's user engagement?
User engagement is the measure of how well consumers interact with your site. Engagement happens when visitors on your website stick around, find the information they're looking for and take meaningful action—that can be anything from reading an infographic in your health library to booking an appointment with a provider.
A well-designed website that's visually appealing will engage people more frequently and for a longer period of time.
3 design examples that create user engagement
1. Call to action (CTA) buttons.
Harborview Medical Services places CTA buttons on their provider directory profiles to boost online appointment bookings.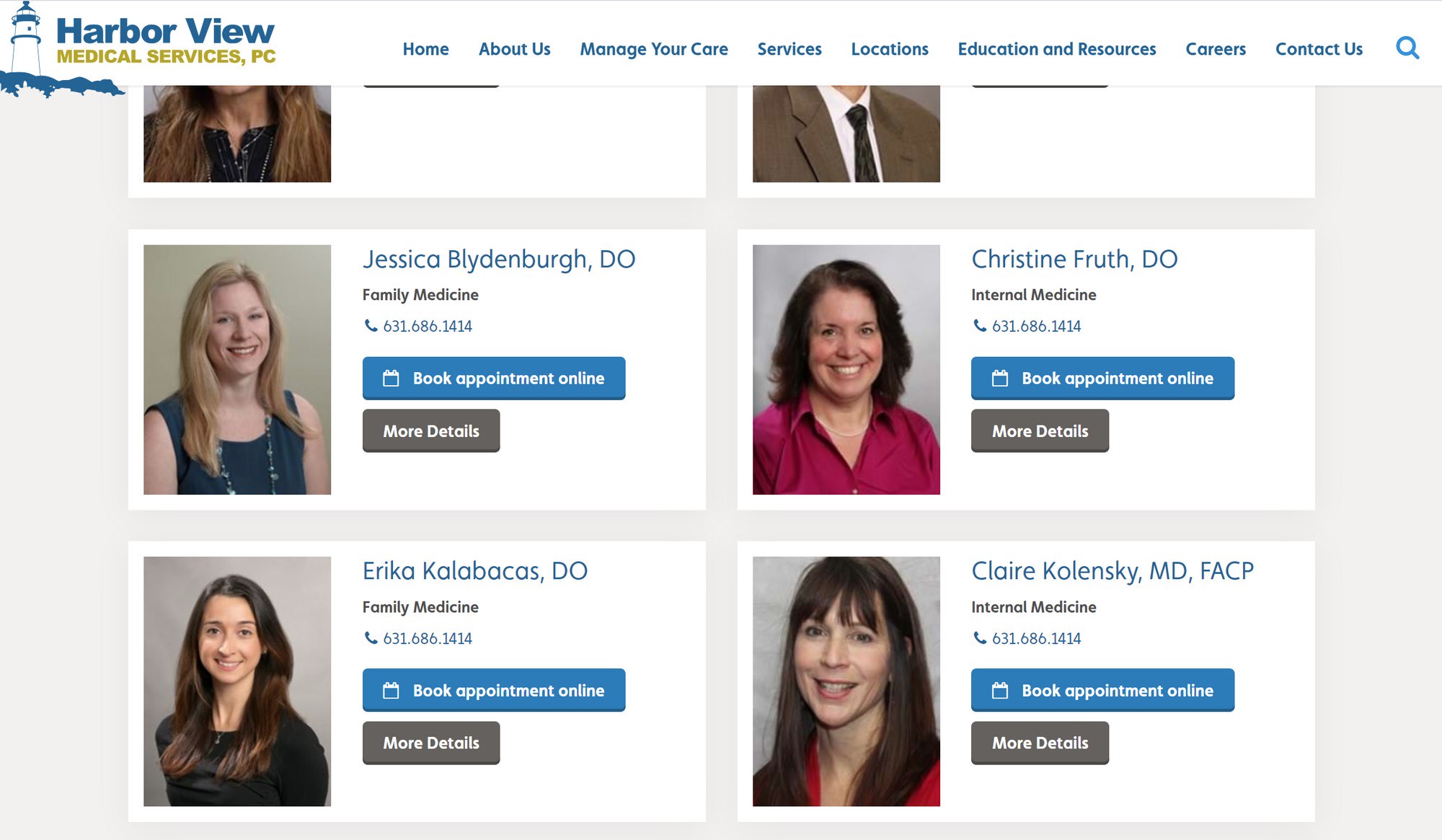 CTA buttons make the next step very obvious for patients, which helps improve their user experience and increases conversions, which are an important part of your engagement metrics.
Conversions happen when users take action on a step you intended for them. The best part? You can set up your Google Analytics to track conversion rates like this one.
2. Links to related content.
Another way to engage with visitors is by offering links to content that's related to what they just read. By offering related content, you keep users on your website while they learn more about a topic that interests them.
You can use related content to show visitors that your website can assist them throughout their entire healthcare journey by linking to classes, informational seminars, support groups or post-surgery instructions.
The Emanate Health Maternity service line includes an entire section on related content that directs to their wide variety of classes and support groups, while Cardiology offers a feature story on one of their doctors along with related informational tools.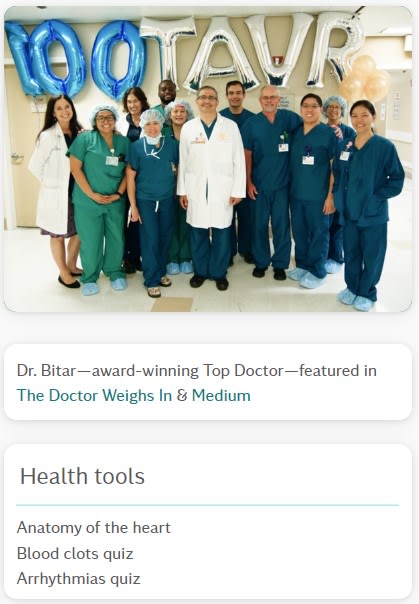 3. Interactive content.
Designing your pages to feature interactive content can also help boost user engagement. That's because people enjoy content that goes beyond passive reading and instead invites them to take action.
Quizzes, assessments and polls are all great examples of interactive content that keeps people on your site longer and inspires them to explore your services further.
Unity Health links their Allergy/Immunology service line to an assessment that can help people decide whether they may benefit from immunotherapy to treat their allergies.
Does your healthcare website engage consumers?
We'd be happy to take a look and offer our expert advice. Coffey designs healthcare websites that engage and convert consumers to patients. Call 888.805.9101 or email us to learn more.