4 healthcare website design trends to look for in 2021
February 25, 2021
The Coffey Team
4 healthcare website design trends to look for in 2021
Graphic design trends are always evolving. That's part of what makes working on creative projects so invigorating. Staying current with design isn't just a fun hobby, though. It's essential for achieving great engagement with consumers.
By keeping your healthcare website design up-to-date, you can hook consumers faster and draw them deeper into your content. Last year, we brought you our predictions of the top healthcare website design trends, and we are pleased to do it again for 2021.
Here are four website design trends to look for in 2021:
Messages of optimism, resilience and hope
Scrolling transformations
3-D visuals
Gradients
Messages of optimism, resilience, hope
After a year of continual change due to the pandemic, we will see content that offers messages of resilience and optimism. This reaction to a difficult year will serve to bring healthcare consumers back into hospitals and clinics and assure them of the safety of those facilities.
This messaging will be reflected through:
Color: The color yellow is often associated with sunshine, warmth, happiness and hope. And a shade of yellow called "illuminating" is one of the two Pantone colors of the year.
Photography: Addressing mental health through photography as a vital healthcare need. Photos can capture simple pleasures and creative activities as they show people taking steps to help keep themselves mentally healthy. It's important to use a variety of races, ethnicities, abilities, body types and gender identities in images to reflect diversity.

Imagery that shows how communities come together and how connection matters.
Photography that shows the collaborative relationship between a doctor and patient, representing the road to wellness.
Images showing seniors being active, dynamic, multi-dimensional and involved in authentic relationships rather than depicting them as passive and alone.

Patient and caregiver stories: Focusing on those feel-good stories between patient and caregiver, usually in video to engage the viewer in this personal journey.


Credit: GettyImages


Credit: Getty Images
Scrolling transformations
Rather than the static screens of the past, newer functionality engages the user as the screen responds when users scroll. These responses might change the color or layout or focus on one part of the screen.

Example: https://zerocircle.in/
3-D visuals
After years of mostly flat design, stylized, computer-generated 3-D objects add depth to the page.
These visuals might create the experience of being able to walk around an object and see it from all sides as if it's in motion.
Example: https://www.behance.net/gallery/102758345/UOL-Edtech
Gradients
Gradients have been trending in the last several years, and the look will continue. Gradients create depth and add new energy and interest to a page. They can also be used several ways—as a background, as a color transition over a photo or to colorize type.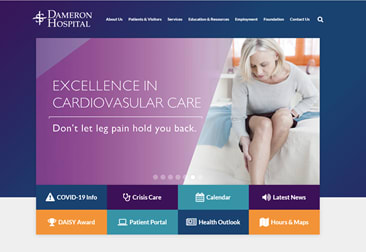 Source: https://www.dameronhospital.org/ (this is one of our websites)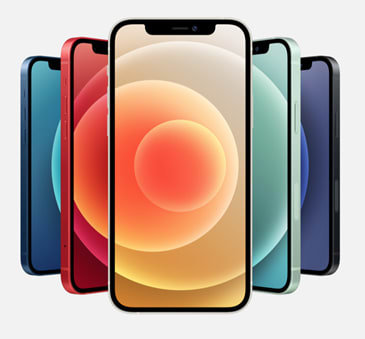 Source: https://www.apple.com/iphone-12/
What does it all mean?
When we design with the trends, we engage with people more effectively. As a hospital or health system, you can connect more readily with healthcare consumers on your website by using design trends that speak to your unique brand.
No designer? No problem.
If you're looking to update your healthcare website with a fresh design, we can help. Coffey's design team can create a website for you that captures the essence of your brand in a way that connects with today's modern patient. Give us a call and we'll tell you more.