7 creative ways to package your healthcare content in print
Creative story packaging can help your hospital's magazine or newsletter stand out at the mailbox.
The Coffey Team
For healthcare marketers, print remains a useful tool for reaching your target audience—especially when it's integrated with your digital marketing efforts.
But your hospital or health plan magazine or newsletter is still competing for attention. And it pays to consider how you're packaging your content—to stand out at the mailbox and to compete with flashy newsstand pieces, not to mention the immediacy of the Internet.
So let's get creative—and look at ways to package compelling healthcare content beyond the standard article and sidebar.
1. Infographics. Both eye candy and brain food, these text-graphics combos help readers grasp data and knowledge quickly. When done well, infographics enliven pages while packing in valuable health information.

2. Charts. Here, we're thinking inside the box. Charts work great for breaking up copy and making it easy to scan. That makes them helpful tools for health literacy. You can sort out a complex topic and make it easier for readers to understand.
Pro tip: Go with the flow. Need to introduce a new hospital process? Maybe that's navigating through same-day surgery or signing up for electronic medical records. A flow chart can do it simply, walking people through the steps.
3. Image-based articles. Let photos and illustrations help you tell your story. Your copy combined with compelling and dynamic images can make for pretty—and pretty effective—pages.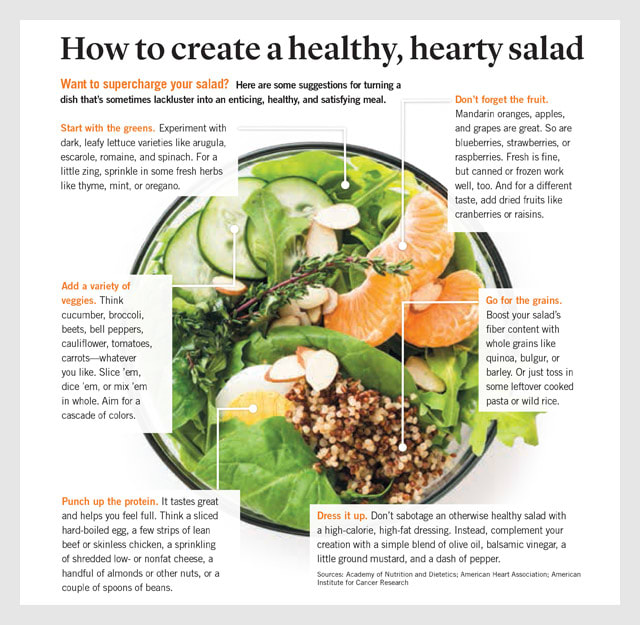 4. Quizzes and fact vs. fiction. Quick quizzes turn passive readers into active participants in your publications. Use them to help readers learn about your services or glean information to help them stay healthy.
Taking a myth-vs.-truth approach lets you take on harmless healthcare fallacies like "Cold weather causes colds"—as well as misunderstandings that truly need clearing up, like "Flu shots can make you sick."
5. Games and puzzles. Like quizzes, crossword puzzles or word searches can entice readers to linger in the pages of your healthcare magazine. (This cool tool lets you make your own crossword.) Sneak a little something in for the kids—and parents might hold on to your magazine longer too!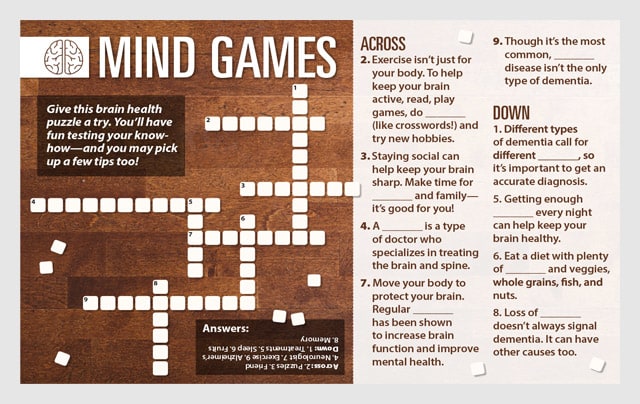 6. Fast facts. This category includes the "by the numbers" features you see in many popular magazines today. At a glance, they invite readers into your content.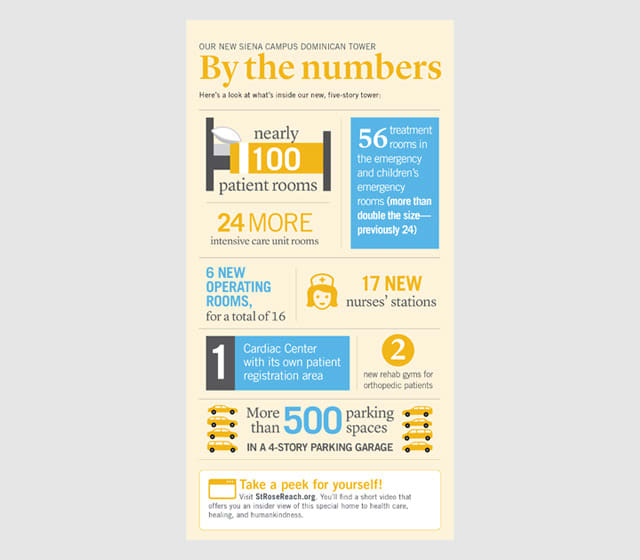 7. Ask the doc. This format is a great way to highlight your organization's human expertise. You can put your providers' names—and faces—top of mind with readers who are seeking a new doc.
Planning, packaging, printing
We do it all! Coffey's team of healthcare content experts can help you create a healthcare newsletter or magazine that stands out and shines. Or maybe you'd like to talk with us about our digital content, including our award-winning interactive infographics.
We'd love to chat. Give us a call at 888.805.9101 or email us.