Design a hospital website your patients will love
Here are 5 ways to engage consumers with your website.
February 3, 2020
Karly Burnsed, Junior Web Designer/Front-End Developer
Your hospital website likely has a specific set of goals to accomplish and actions for visitors to take. It's meant to be a trustworthy hub of information for patients, families, providers and community members.
But it should also be a place they enjoy. You want your visitors to engage with your website—whether they are there to accomplish a task or gather information.
Here are five things you should think about when designing your hospital's website.
1. Deliver impact across devices
Having a responsive website is a fundamental element that no website design should overlook. If your site looks great on a desktop but not on a mobile device, you're failing to reach the approximately 268 million mobile internet users in the U.S.
Here's an example of mobile-friendly design: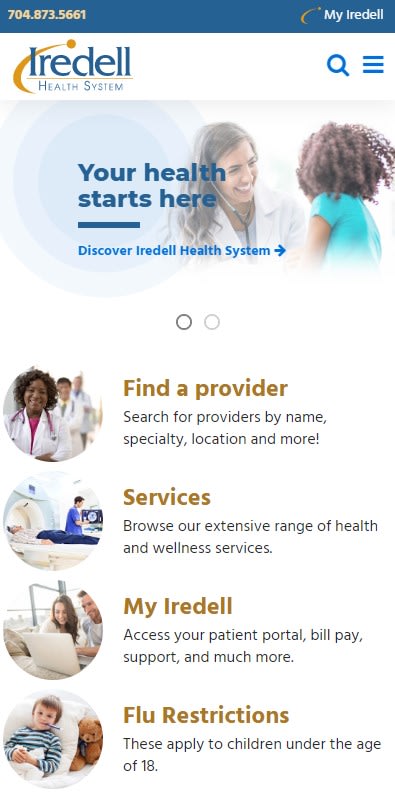 Source: Iredell Health System
2. Streamline your navigation
Your hospital website's navigation should be easy to use and standardized across all pages. Visitors to your site are likely looking to accomplish a specific task.
Making important pages—such as the provider directory, patient portal, online bill pay or job openings—easy to find is key. And standardizing your navigation across pages will mean that visitors always know where to go to find what they're looking for.
3. Offer valuable content
Providing healthy living content on your hospital website is a great way to engage visitors. Short articles, videos and interactives are all ways to promote a healthy lifestyle and educate your consumers.
Having a dedicated center for this content—such as a health library—means that visitors will be able to find all of this valuable content in one place.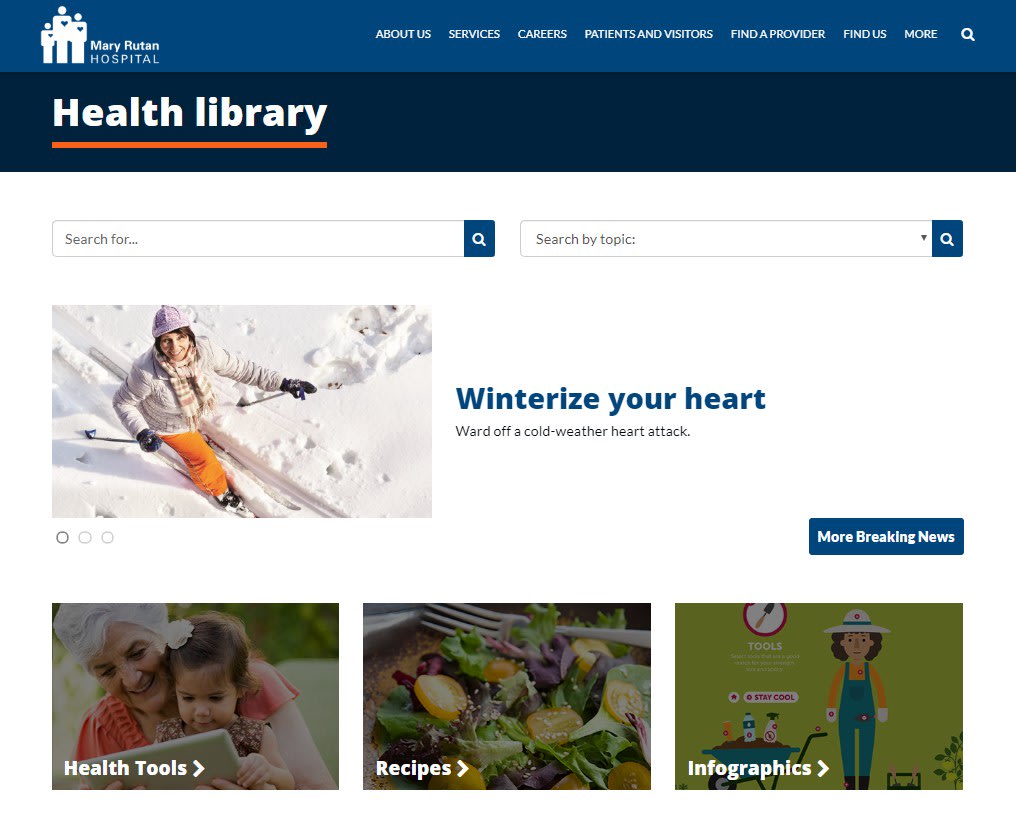 Source: Mary Rutan Hospital
4. Create an engaging home page
The home page is often the first page of your website a visitor will land on, so it's crucial that it makes the right first impression. According to HubSpot, 90% of people say that they've left a site because it was designed poorly.
When redesigning your home page, focus on promoting your branding and draw your visitors in through valuable content and attractive design.
And know that not all of your important content needs to be "above the fold," since the modern web user is accustomed to scrolling. So use that real estate to feature service lines, classes and events, or health library content.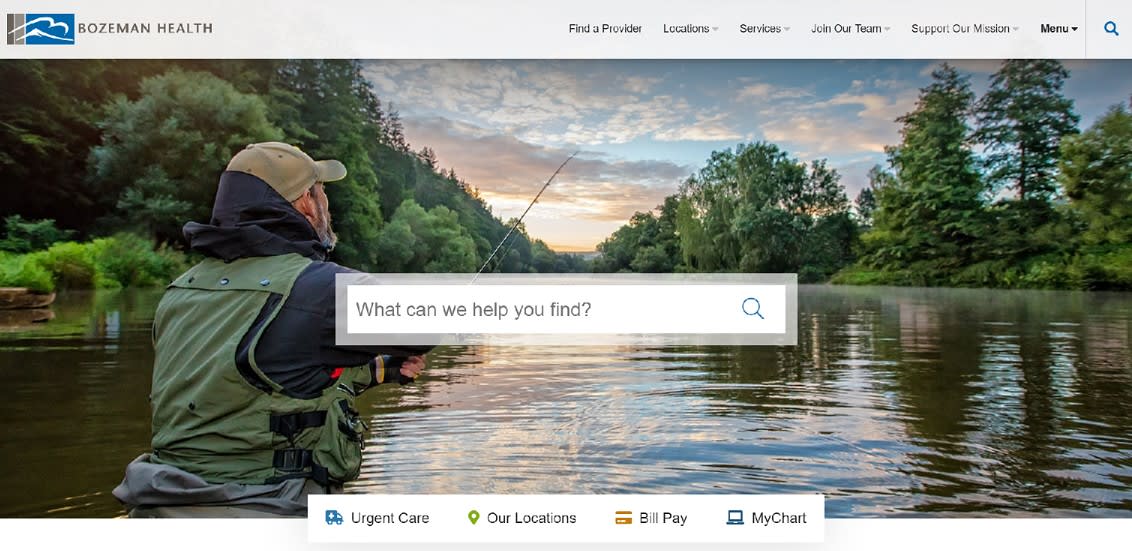 Source: Bozeman Health
5. Integrate smart search
A prominent search bar is a useful tool to help any visitor quickly find what they're looking for. And using an autosuggest feature to suggest providers, service lines or locations can further aid their search.
In the example below, the smart search is using keyword tags to bring up doctors, service lines and locations that match the keyword "surgery." Other keywords that users would search for can be added to the pages so that, for example, someone searching "heart" would get results related to cardiology or cardiologists.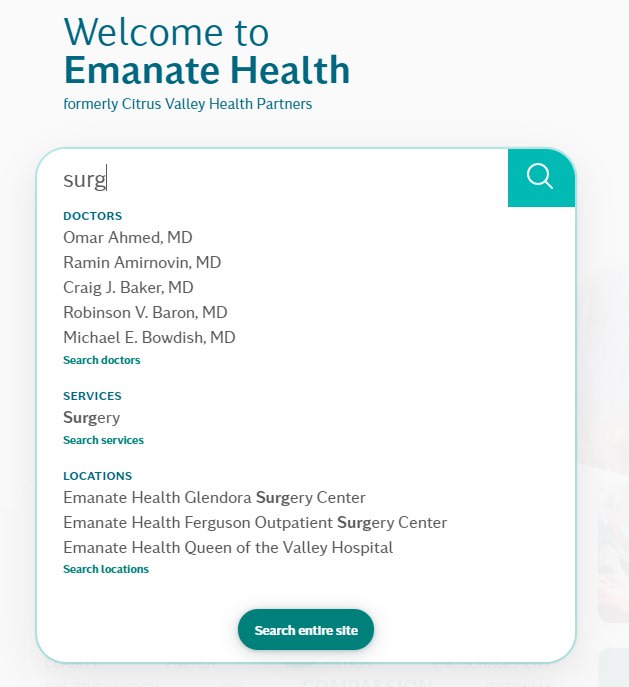 Source: Emanate Health
Get in touch
If you think your website would benefit from a redesign, Coffey can help. Call 888.805.9101 or email us to get the conversation started.