Hospital SEO: A guide to snack packs and other SERP features
Google results pages aren't just 10 blue links anymore. Here's what healthcare marketers need to know about answer boxes, snack packs and more.
June 8, 2020
Jeremy Dietz, Executive Digital Editor
Over the past few years, Google has made significant changes to how the search engine displays results—to help people find what they're looking for quickly. If you use Google regularly, you've likely noticed. Where once there were 10 blue links that all lead to organic search results, now there are a myriad of features like answer boxes, knowledge panels and snack packs.
Here's a quick, healthcare-specific guide to a few common search engine results page (SERP) features found on Google.
Snack pack
Snack packs tend to be displayed for searches that have a local intent. For example, a "near me" search will often return a result that shows a snack pack. Snack packs are also often displayed when people search for hospitals, clinics, doctors or other healthcare providers.
Typically there are 3 results in a snack pack. Each result has information such as hours and location and links to directions, reviews and websites. In some cases, a searcher might find everything they need in the snack pack and never actually visit your hospital's website.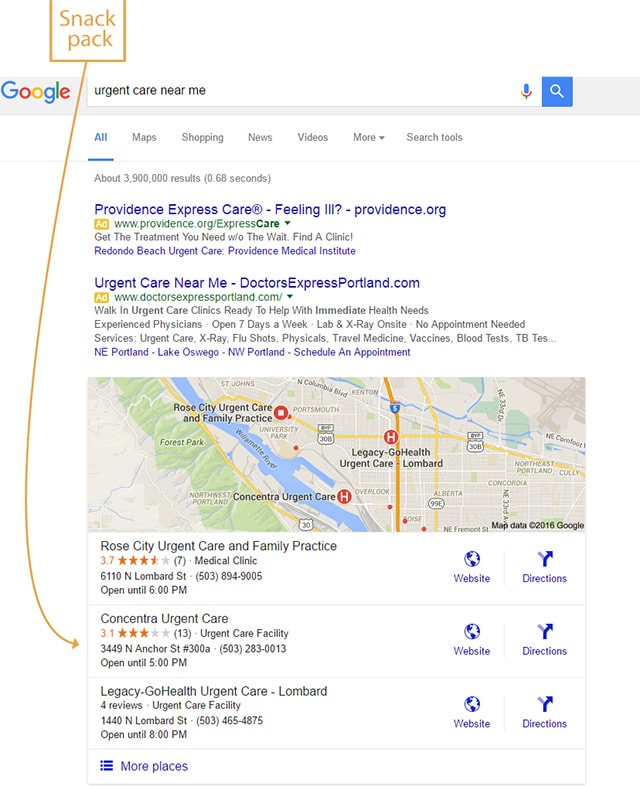 Answer box
People often Google questions. Answer boxes bring answers to those questions directly on the SERP. While answer boxes do include links to the websites that the information is pulled from, searchers may get all the information they need without ever clicking through to a website.
In healthcare searches, answer boxes tend to be displayed when the search is related to general information. Try asking Google a specific question about your hospital, such as how many beds you have. You might see an answer box in response.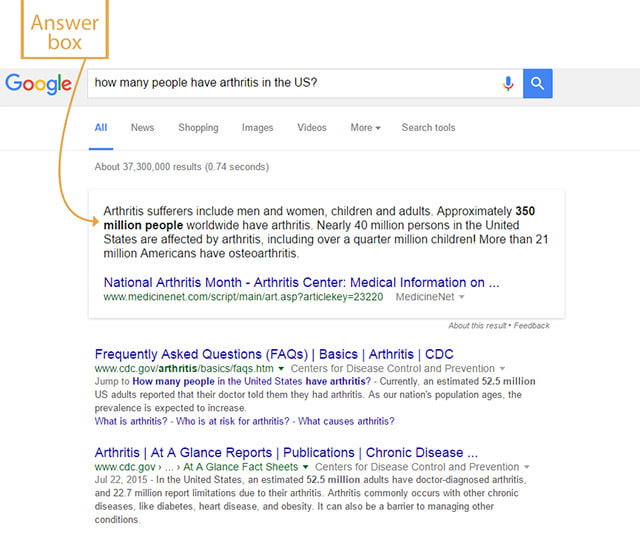 Knowledge panel
Search for your hospital's name and you're likely to see a knowledge panel. This feature is displayed in the right column of search results, so it doesn't push organic results down. It features information similar to what's found in a snack pack—hours, reviews, contact information, etc.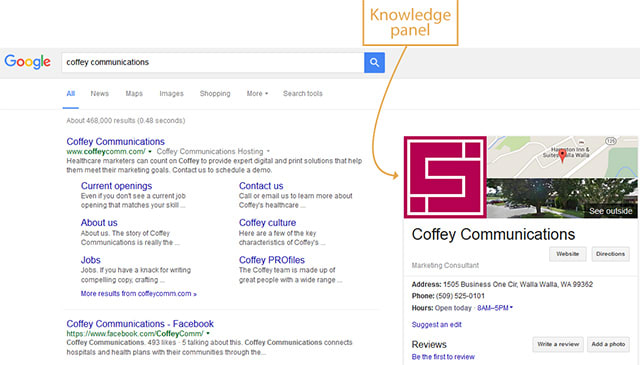 News results
Google's "In the news" results can show up at the top of a SERP or partway down the page (as you'll see in the screenshot below). Search for your hospital's name + "news" and you're likely to see a SERP that includes the latest news articles about you.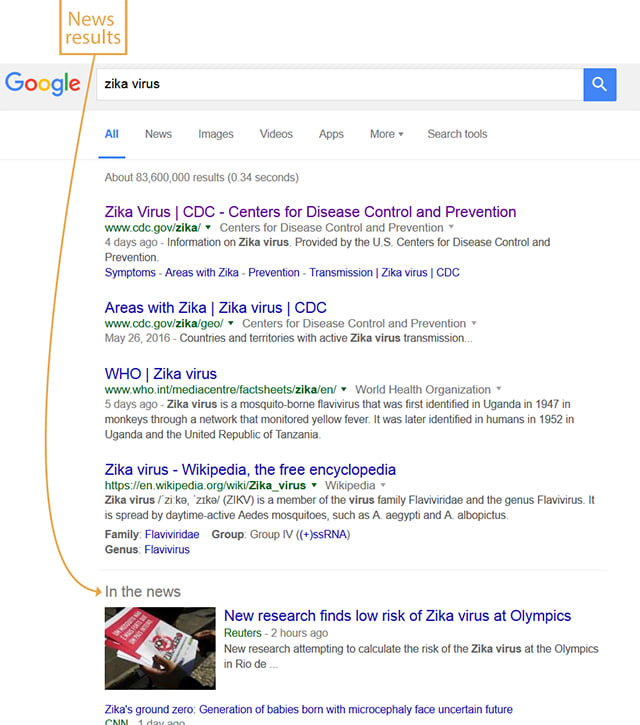 Carousel
Carousel results appear at the top of the SERP. They are typically used to display lists or a series of answers. It's unlikely that carousels will appear in searches where you'll want your hospital or healthcare organization to show up.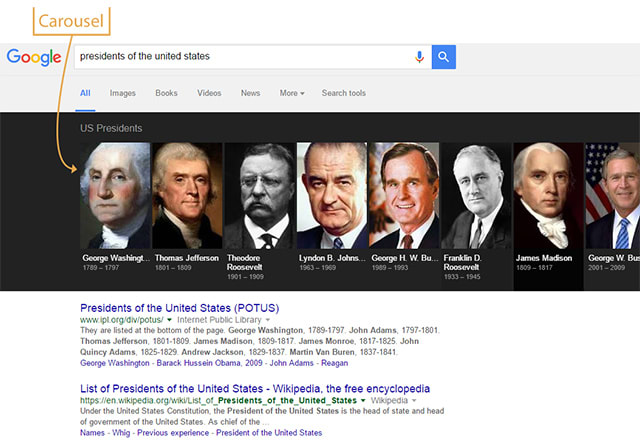 What does all this mean for my hospital's SEO?
These features help make search engine results more consumer-friendly. But they can also mean that there are fewer organic results shown for a search—and that these results show up lower on the page. Evaluating your ranking opportunities for specific search phrases can help you find new opportunities for highlighting your organization—and optimizing your online content.
Need help? Give Coffey a call at 888.805.9101 or email us to learn how we can help you use SEO best practices to increase relevant traffic to your hospital's website.