MozCon 2019: Top takeaways for healthcare marketers
MozCon 2019 was packed with valuable information and insights. See some of what our team learned and how it might help healthcare marketers.
July 22, 2019
Jeremy Dietz, Executive Digital Editor
Jennifer Garza, Digital Content Analyst, GAIC
2019 was the Coffey team's sixth year attending MozCon. One of the underlying themes at the conference every year is that search and digital marketing are changing. That was true this year as well.
Here are four changes discussed at MozCon 2019 that we think healthcare marketers should know about.
1. Trust matters more than ever.
In his opening keynote address, Rand Fishkin talked a lot about the changing search industry. One thing that stood out to us was that Google is trying to stop misinformation by giving increasing weight to factors like authority and trustworthiness for searches related to topics where giving the wrong answer could be harmful.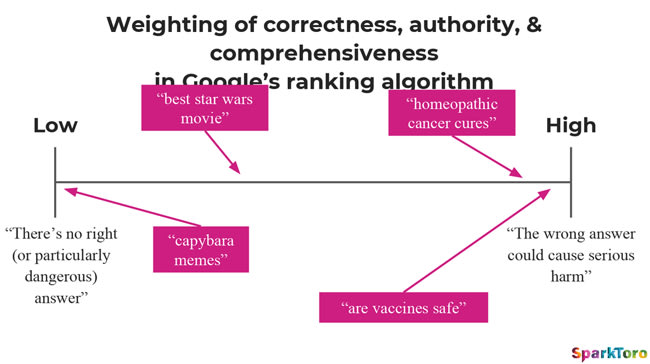 Image source: Rand Fishkin
Healthcare marketing takeaway: Investing in high-quality content will help ensure your healthcare organization is seen by Google and your community as a trustworthy source of healthcare information.
2. Local is getting even more local.
Local search was one of the most frequently covered topics at this year's conference. One common thread between many of the local search presentations was that local search results can vary even within individual ZIP codes. Results may depend on things like the searcher's location and whether they're searching using the city name or words like "near me" or "best."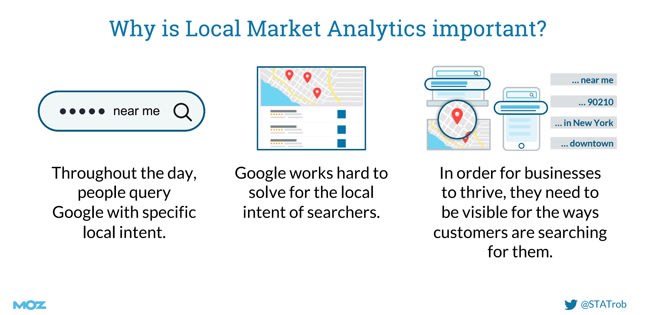 Image source: Rob Bucci
Healthcare marketing takeaway: Do keyword research and find out the terms that people are using to find your individual services. For cancer research, people might be looking for the "best" services and examining a broader geographical region. For primary or urgent care, convenience and proximity may matter more.
3. Faking it is harder than making it.
For years, there was a bit of a tug-of-war between creating content that was great for search and content that was great for users. Those days are gone. Russ Jones argued in his presentation that you can get more long-term value from creating content that is the best in your market than from hacks or shortcuts.
Healthcare marketing takeaway: It may be tempting to just move over old content during a website redesign or lightly edit it to "optimize" it for search. However, that approach doesn't help your customers or your website in the long run. If you want a website that ranks well, is valuable to your audience and meets your marketing goals, you need to invest in both great content and great design.
4. Best practices need verification.
Testing for yourself rather than trusting best practices was perhaps the most common theme among speakers at this year's MozCon. While testing has always been important, it's more important than ever today because of how complex search has become.
Rob Ousbey presented data illustrating that even best practice changes don't necessarily have the same impact on two different sites. That's why it's essential to test for yourself and find out what works for your website and market.
Healthcare marketing takeaway: What should your healthcare organization test? It depends on your goals. Choosing a website vendor that has a culture of testing and the tools to help you get trustworthy data can help ensure that you get actionable insights from the tests you do.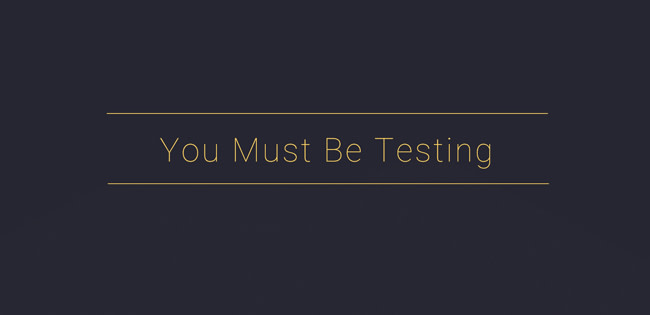 Image source: Britney Muller
One thing that hasn't changed: Tools can make your job easier
Learning about new tools is one of our favorite parts of MozCon each year. One of the most tool-packed presentations at this year's conference was by Casie Gillette. Here are five tools she recommended that we think healthcare marketers might find useful: